Pallet of 2400 11" Catering Christmas Crackers - Gold, Green, Silver
Part No: SKU38112WC
EAN: 5053966031774
Condition: New in Box
£200.00
(Inc. VAT: £240.00 GBP)
Per item: £0.08
Items in Joblot: 2400
81% offrrp
Markup420%
Potential Profit£840.00
Pallet of 2400 11" Catering Christmas Crackers - Gold, Green, Silver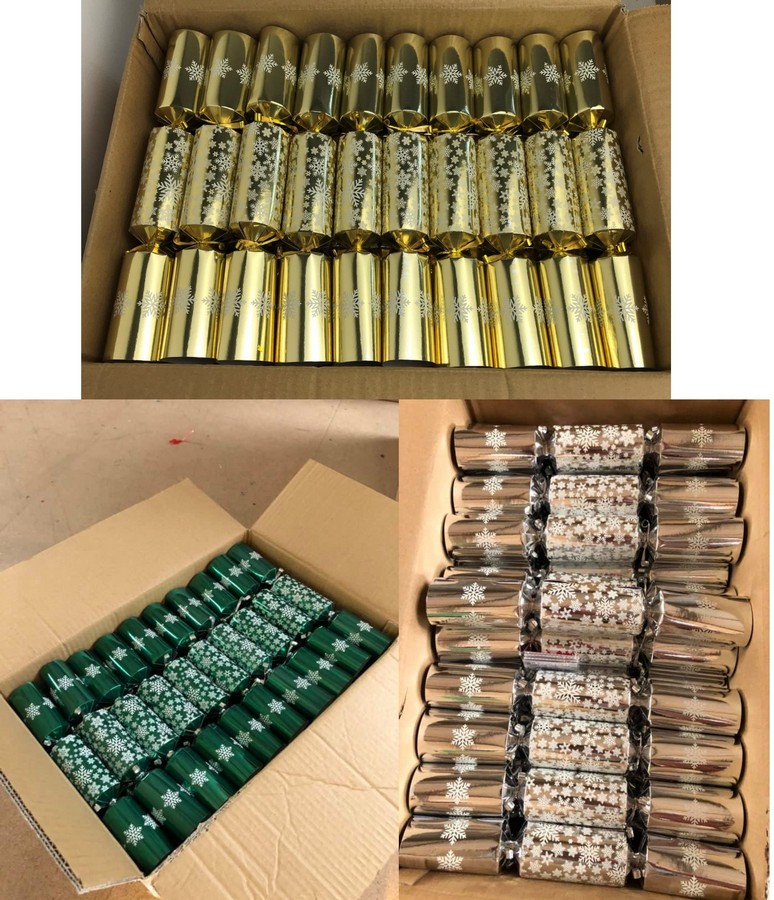 You will receive 2400 11" Catering Christmas Crackers.
1200 x Premium Gold
600 x Premium Green
600 x Standard Silver
RRP: £1040
Pallet of 2400 catering crackers. Perfect for Christmas. 
Each cracker contains a cracker style toy, hat, snap and motto.
Each inner box contains 50 crackers. 48 inner boxes are included.
A full stock list of colours included is listed above and each is pictured below.