Pallet of 17 Rectangular Dining Table with Wooden Effect Legs - White MDF
Part No: SKU33143WC
EAN: 5053966287911
Condition: New in Box
£510.00
(Inc. VAT: £612.00 GBP)
Per item: £30.00
Items in Joblot: 17
80% offrrp
Markup400%
Potential Profit£2,040.00
Pallet of 17 Rectangular Dining Table with Wooden Effect Legs - White MDF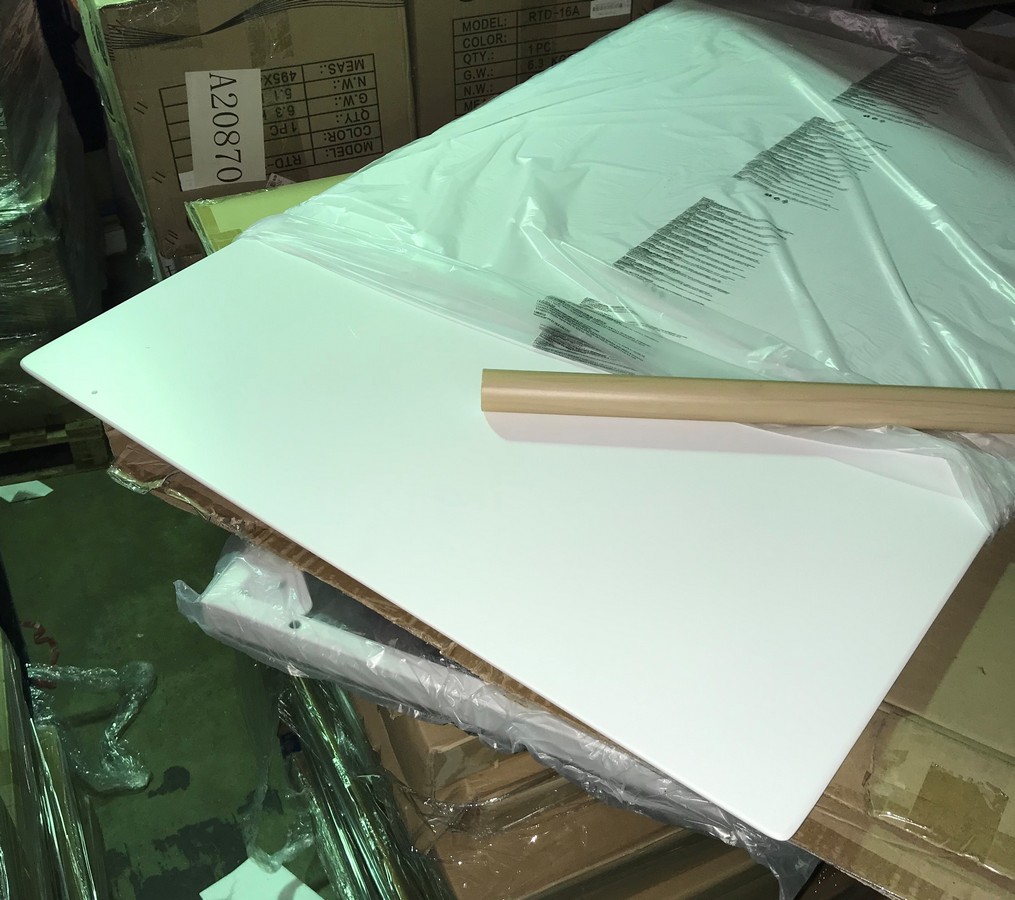 You will receive 17 Rectangular Dining Table with Wooden Effect Legs - White MDF.
Size: 127 x 85 x 8cm 
RRP: £150
Sturdy and robust, this white rectangular table is a great informal dining solution. The white table top beautifully complements the beech colour wooden-effect legs meaning this table will suit any contemporary living space.
Although box states the size is 127 x 85 x 8cm, we have measured the table top which is 117 x 80cm, so dimensions may vary.
Brand new and boxed - some may have slight imperfections as shown in the last image below.