Pallet of 11,500 Mixed Playboy Jewellery Boxes/Bags
Part No: SKU33068WC
EAN: 5053966287164
Condition: New
Brand: Playboy
£70.00
(Inc. VAT: £84.00 GBP)
Per item: £0.01
Items in Joblot: 11500
100% offrrp
Markup49,186%
Potential Profit£34,430.00
Pallet of 11,500 Mixed Playboy Jewellery Boxes/Bags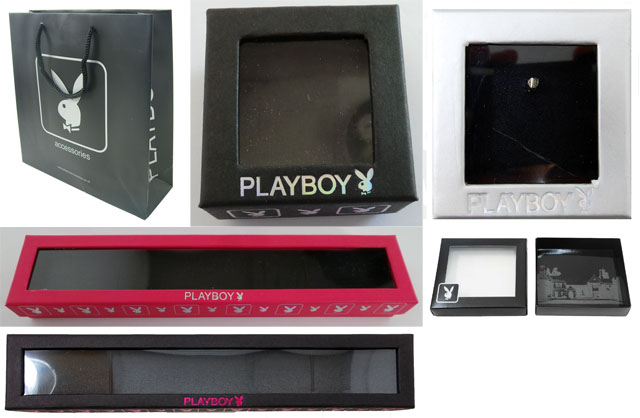 You will receive 11,500 Mixed Playboy Jewellery Boxes/Bags.
RRP: £2.50
Playboy came into existence in 1953 with the publication of the first Playboy magazine, which featured the famous 'Rabbit Head' logo.
Since the first humble beginnings the magazine grew to encompass a huge brand empire that included the publishing arm, and the Playboy Clubs which were staffed by the famous 'Bunny Girls'.
The Playboy brand is now licensed to a huge array of products, including Purses, and continues to be the 'Must Have' brand for women, attracted by playboy's chic designer styles.
A mixture of jewellery boxes and bags will be included. Jewellery boxes for earrings, rings, bracelets, necklaces, watches and phone charms are included.
Boxes come in a mixture of black, pink and silver.
The perfect addition to a market stall; ebay site or shop floor.
Approximately 13800 boxes and bags will be included.
All are brand new.