One Off Joblot of 9 Mixed Shoes - Timberland, Puma, Jack & Jones & More
Part No: SKU43341WC
Condition: New
£71.99
(Inc. VAT: £86.39 GBP)
Per item: £8.00
Items in Joblot: 9
80% offrrp
Markup400%
Potential Profit£288.00
Please Note: Wholesale Clearance UK Ltd do not own this stock, we are acting as the broker. Please click here for full details
Please Note: free delivery is not applicable on this product. Delivery times are estimated at 3 to 10 working days.
One Off Joblot of 9 Mixed Shoes - Timberland, Puma, Jack & Jones & More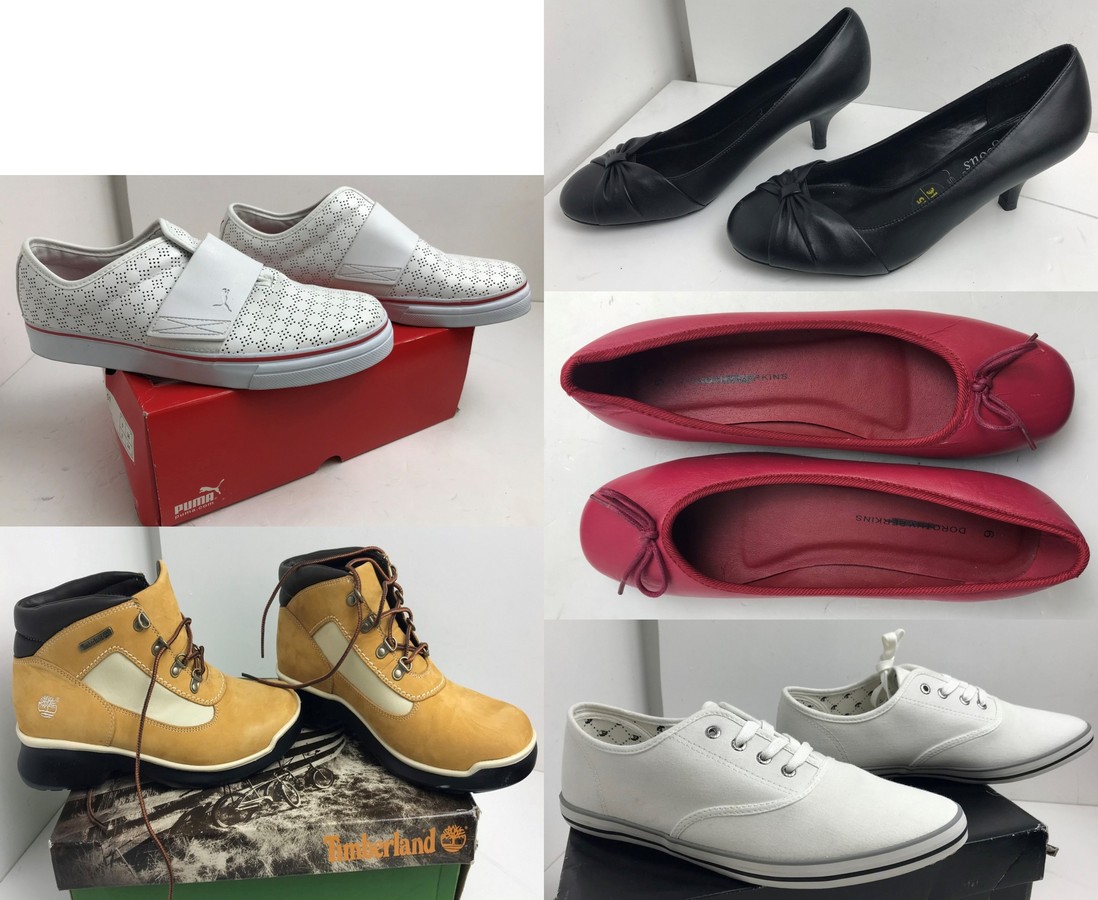 You will receive 9 Mixed Shoes.
RRP: £15 - £90
A mixed parcel of footwear. Kids and adults sizes are included, as listed below. Some shoes from Timberland, Puma, and Jack & Jones are within the lot, amongst other footwear from ex-high street names.
Some shoes have defects, others are in perfect condition. Condition notes and whether they come with boxes are listed below.
Shoes from ex-chain names have been de-branded and can only be resold as de-branded/ex-chain store.
A full stock list of items you will receive;
1 x Timberland Brown Boots Size 8.5 Boxed (very slightly marked, the box is for another Timberland style)
1 x Puma Bolt Junior in White Size 9 Boxed
1 x Jack & Jones White Pumps Size 9 Boxed
1 x Gold Colour Ladies Kitten Heel Shoe Size 6
1 x Ex-Chain Store Ladies Blue Pumps Size 6 (Has Markings)
1 x Ex-Chain Store Cream Pumps Size 5 (Slight Markings)
1 x Ex-Chain Store Ballet Shoes in Pink Size 6
1 x Ex-Chain Store Ladies Black Heels Size 6 (Slightly Marked)
1 x Ex-Chain Store Ladies Heels Size 5 (Marked)