One Off Joblot of 8 Scotch R'Belle Girls Jackets 8 Styles Defective 6-9 Years
Part No: SKU37045WC
EAN: 5053966017716
Condition: New with defects
Brand: Scotch R'Belle
£38.80
(Inc. VAT: £38.80 GBP)
Per item: £4.85
Items in Joblot: 8
95% offrrp
Markup1,900%
Potential Profit£737.20
One Off Joblot of 8 Scotch R'Belle Girls Jackets 8 Styles Defective 6-9 Years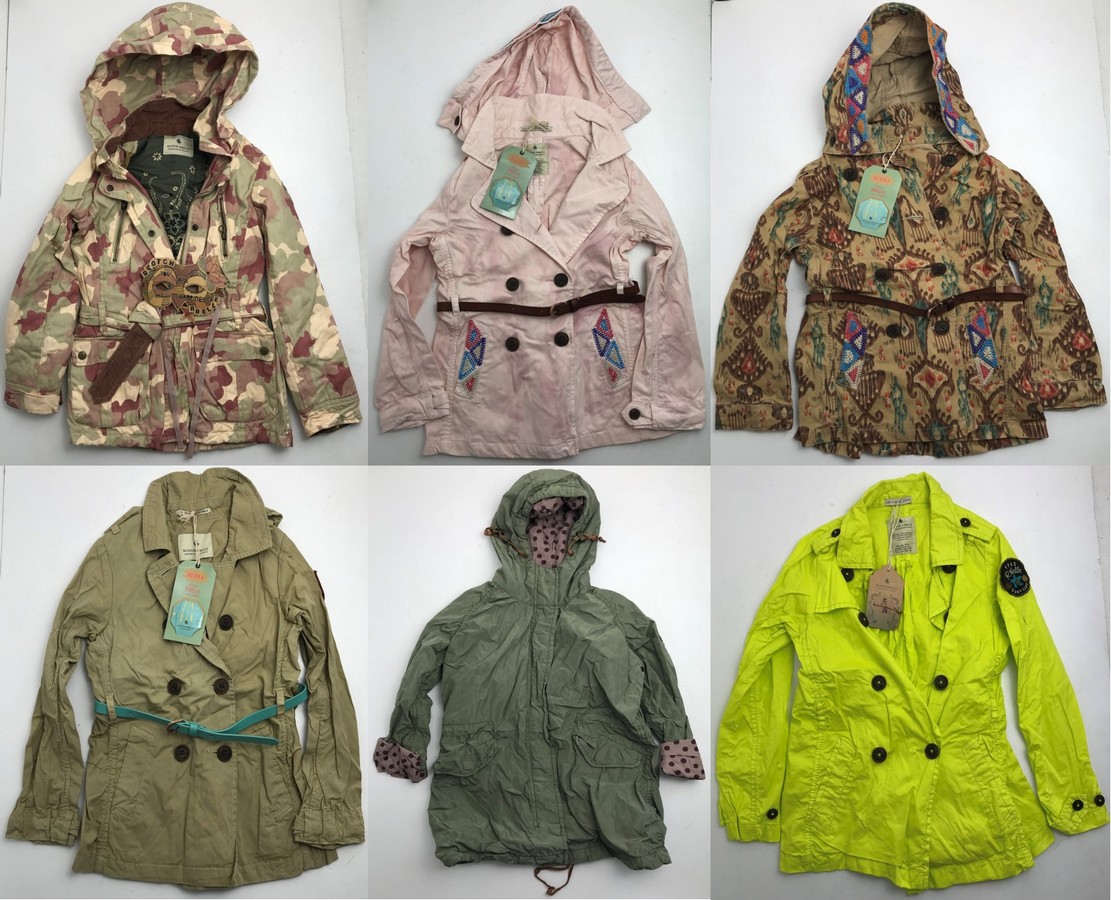 You will receive 8 Scotch R'Belle Girls Jackets 8 Styles - Defective.
Size: 6-9 Years
RRP: £67.60 - £153.40
Girls jackets from Scotch Soda's Scotch R'Belle range. 8 styles are within the lot. These include; a parka with polka-dot detail, camo jacket, patterned jackets including stripe and jackets with a waist belt.
Each style is pictured below. 
Please note these are sample pieces. In the garments there is a label that states 'sample of no commercial value'
Each piece is without a size label. We estimate the jackets come in sizes 6-9 years.
All have tags attached.
Please note - each jacket has slight imperfections such as markings. Examples are shown in the images below.