One Off Joblot of 8 Puma Mens Print T-Shirts 4 Styles Range of Sizes
Part No: SKU32656WC
EAN: 5053966283043
Condition: New With Tags & Packaging
Brand: Puma
£32.00
(Inc. VAT: £38.40 GBP)
Per item: £4.00
Items in Joblot: 8
84% offrrp
Markup525%
Potential Profit£167.92
One Off Joblot of 8 Puma Mens Print T-Shirts 4 Styles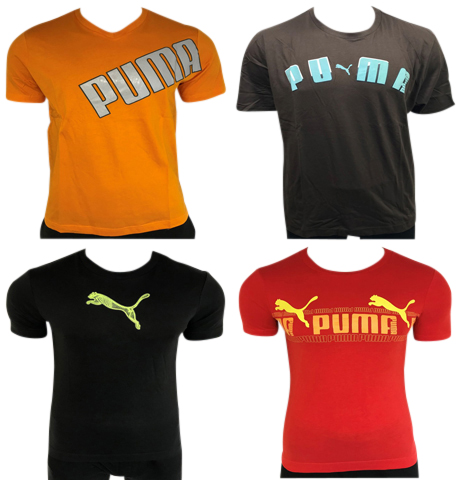 You will receive 8 Puma Mens Print T-Shirts - 4 Styles.
Colours: Black (x3), Brown (x2), Orange (x2), Red (x1)
Sizes: XS (x1), S (x3), L (x2), XXL (x2)
RRP: £24.99
Mens print t-shirts from Puma. 4 styles are within the lot in various colours. Each features a branded logo print at the chest. Short sleeve.
All are brand new and in packaging with tags attached.