One Off Joblot of 8 Complete Tattoo Kits & 3 Practice Skins - Solong Tattoo Etc
Part No: SKU33968WC
EAN: 5053966296166
Condition: New in Box
£140.77
(Inc. VAT: £168.92 GBP)
Per item: £12.80
Items in Joblot: 11
80% offrrp
Markup400%
Potential Profit£563.12
One Off Joblot of 8 Complete Tattoo Kits & 3 Practice Skins - Solong Tattoo Etc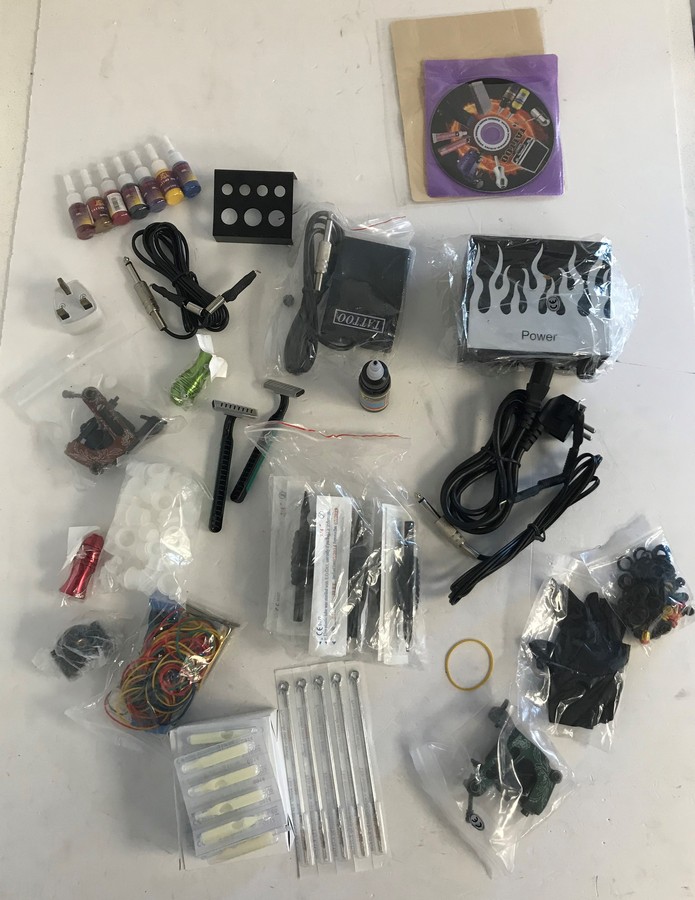 You will receive 8 Complete Tattoo Kits & 3 Practice Skins.
6 x Solong Tattoo Professional Kits
2 x Complete Tattoo Kits in Carry Cases
3 x Practice Skins
RRP: £7.99 - £84.99
A mixed tattoo joblot. Complete kits and practice skins are included. Ideal for both home and professional use. 
All sets are brand new and boxed - some come with a carry case. Skins come in packaging.
Each item you will receive is pictured below.