One Off Joblot of 7 Mens Mixed Graphic T-Shirts 5 Styles Sizes S-L
Part No: SKU32675WC
EAN: 5053966283234
Condition: New
£12.25
(Inc. VAT: £14.70 GBP)
Per item: £1.75
Items in Joblot: 7
93% offrrp
Markup1,329%
Potential Profit£162.75
One Off Joblot of 7 Mens Mixed Graphic T-Shirts 5 Styles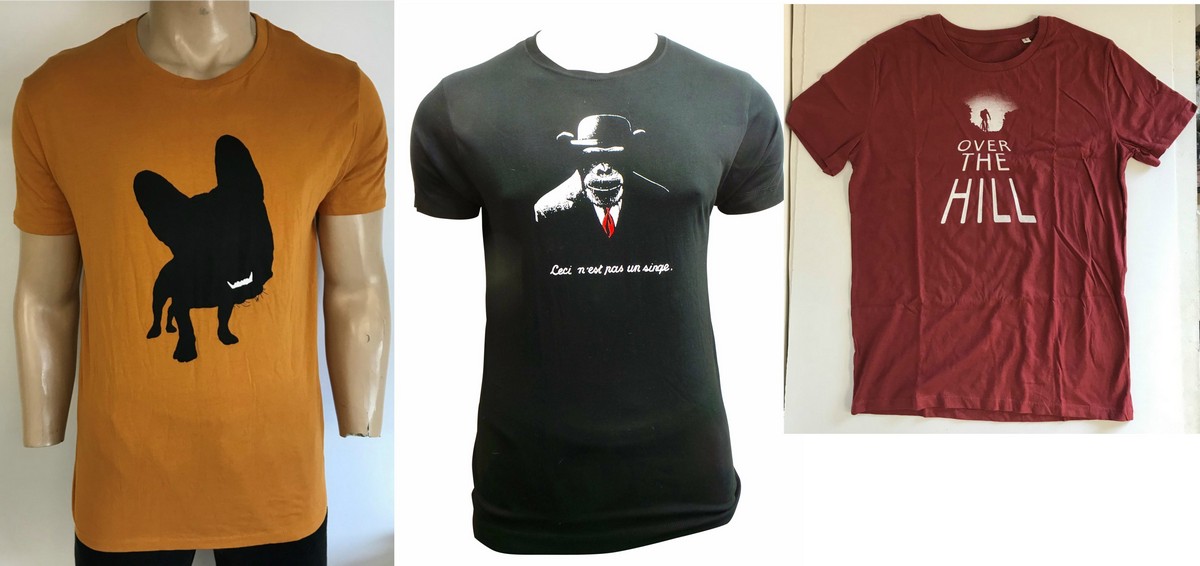 You will receive 7 Mens Mixed Graphic T-Shirts.
2 x French Bulldog
2 x Revolution
1 x 'This is not an ape'
1 x Lifecycle
1 x Over The Hill
Sizes: S (x3), L (x2), XL (x2)
RRP: £25
Mens mixed graphic t-shirts. 5 graphic styles are included in various colours. Short sleeve. Colours include orange, black, red and blue.
Each style you will receive is pictured below.