One Off Joblot of 8 Joieya Home Oxygen Concentrator 220V JYT-2
Part No: SKU33151WC
EAN: 5053966287997
Condition: New in Box
Brand: Joieya
£304.00
(Inc. VAT: £364.80 GBP)
Per item: £38.00
Items in Joblot: 8
80% offrrp
Markup400%
Potential Profit£1,216.00
One Off Joblot of 8 Joieya Home Oxygen Concentrator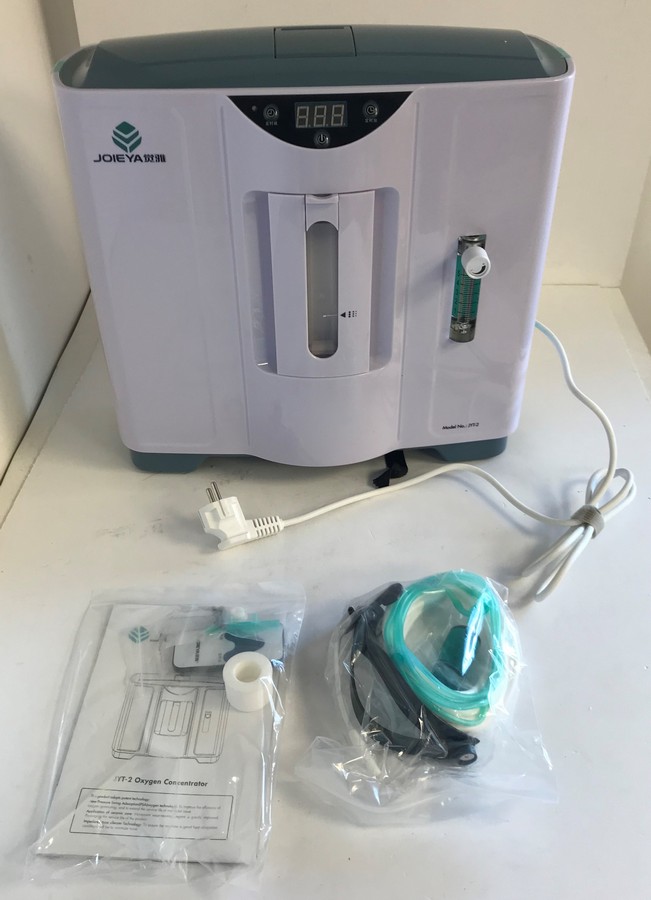 You will receive 8 Joieya Home Oxygen Concentrator.
Model No: JYT-2
Size: 38 x 41 x 19cm
RRP: £190
Home oxygen concentrator from Joieya. 
Each set comes with; oxygen concentrator, oxygen pipe line, behind the ear style oxygen inhaler, oxygen respirator, universal oxygen respirator and infrared remote control.
Rated Voltage: 220V
Rated Frequency: 60Hz
Rated Power: 180W
Operating Temperature; -10-32
Oxygen Flow: 0.5L/min adjustable
Oxygen Purity: 40%-90% adjustable
Each comes boxed - boxes are soiled due to prolonged storage.
Please note - each has an EU plug therefore will need an adapter to be used in the UK.