One Off Joblot of 31 Mobile Phone Charging Cases, Power Banks & Battery Items
Part No: SKU37844WC
EAN: 5053966027791
Condition: New in Box
£85.94
(Inc. VAT: £103.13 GBP)
Per item: £2.77
Items in Joblot: 31
80% offrrp
Markup400%
Potential Profit£343.80
One Off Joblot of 31 Mobile Phone Charging Cases, Power Banks & Battery Items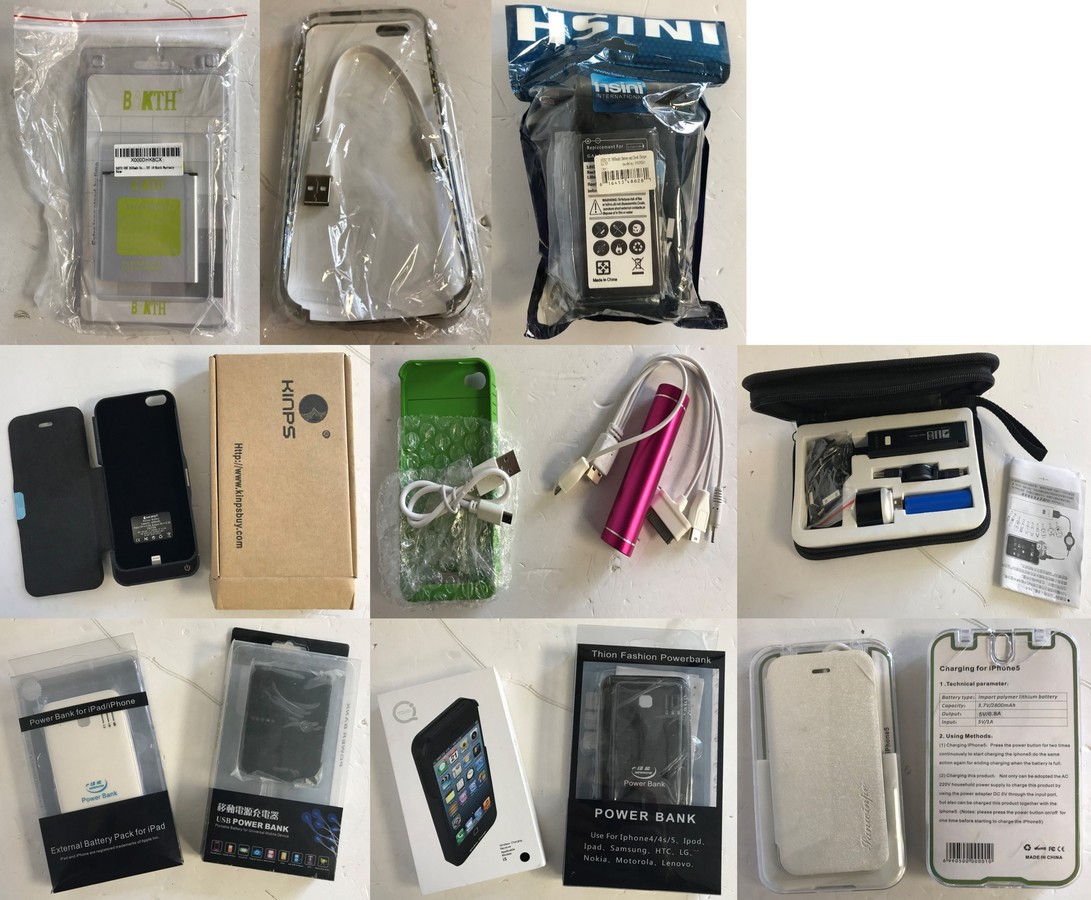 You will receive 31 Mobile Phone Charging Cases, Power Banks & Battery Items
RRP: £4.99 - £19.99
A mixed joblot of battery-related items. The majority are for mobile phones. Power banks, charging cases, replacement batteries and more.
A full stock list of items you will receive;
8 x Charging Cases - Various - For Older Model Phones
7 x Small Cylinder Power Banks
4 x Bakth 2600mAh Li-ion Battery
4 x Kinps Power Case for iPhone 5/5s
2 x Wireless Charger for Phones
3 x Power Bank for Phone/Tablet
1 x Portable Power LED Torch
1 x Battery Charger
1 x HSINI 3 x 3800mAh Battery & Dock Charger for Galaxy S5
All items are brand new and in packaging.