One Off Joblot of 26 Computer Stock - Disk Drives, Mouses, Pointers Etc
Part No: SKU34073WC
EAN: 5053966297217
Condition: New in Packaging
£92.95
(Inc. VAT: £111.54 GBP)
Per item: £3.58
Items in Joblot: 26
80% offrrp
Markup400%
Potential Profit£371.83
One Off Joblot of 26 Computer Stock - Disk Drives, Mouses, Pointers Etc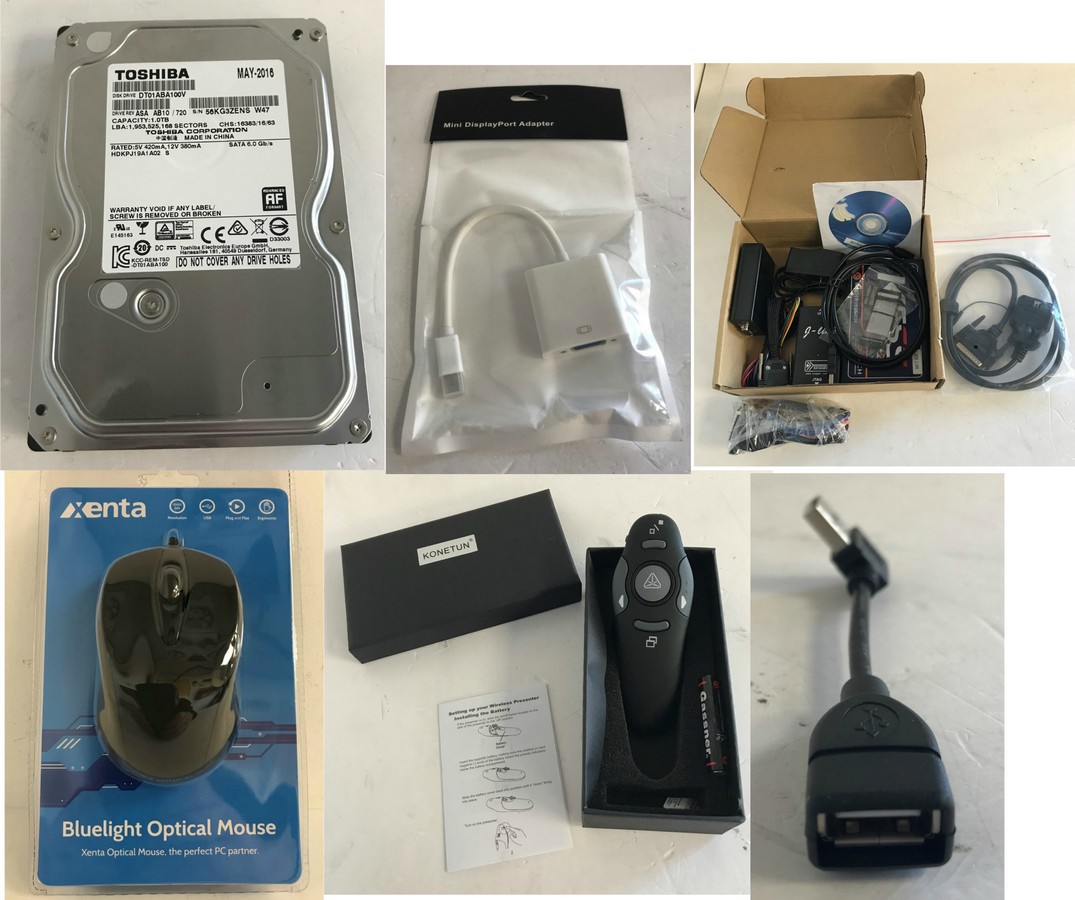 You will receive 26 Computer Stock - Disk Drives, Mouses, Pointers Etc.
7 x Mixed USB Adapters
5 x Xenta Bluelight Optical Mouse
5 x Konetun Wireless Laser Pointer
2 x Toshiba Disk Drive DT01ABA100V
1 x USB Mini Fan
1 x 1.5" SATA External Case
1 x Kess v2 Master Version
1 x GF-07 Enhanced Magnetic Locator
1 x WiFi OBD Interface
1 x Mini Display Port Adapter
1 x Bluetooth Audio Receiver
RRP: £2.99 - £120
A mixed computer joblot. Various USB adaptors, mouses, laser pointers, disk drives, a mini fan and more are included.
All items are brand new and in packaging.
A full stock list of items you will receive is shown above and a picture of each included product is below.