One Off Joblot of 24 DC12V ZC-A40 Motor Hot Water Pumps Brushless Pumps Kits
Part No: SKU37692WC
EAN: 5053966025810
Condition: New in Packaging
£76.75
(Inc. VAT: £92.10 GBP)
Per item: £3.20
Items in Joblot: 24
80% offrrp
Markup400%
Potential Profit£307.01
One Off Joblot of 24 DC12V ZC-A40 Motor Hot Water Pumps Brushless Pumps Kits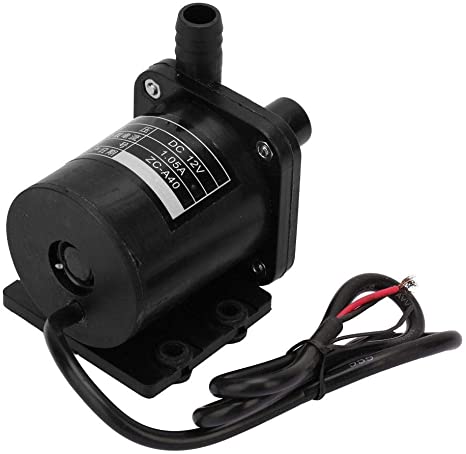 You will receive 24 DC12V ZC-A40 Motor Hot Water Pumps Brushless Pumps Kits.
RRP: £15.99
Parameters
1. Rated voltage: DC12V
Inlet: 13.5mm; Outlet: 11mm
2. Voltage: DC5V ~ DC12V
3. Working Current: 1050Ma
4. Head: 3.8m
5. Flow: 550L/H
6. Noise: 40dB 0.5M or less
7. Fluid Temperature: 0 degrees C to 65 degrees C
8. Pump motor use DC brushless motor, no spark;
9. Small starting-up current, high efficiency, stable and reliable Operation, low power consumption, energy saving, environmental protection
10. Pump motor shaft uses highly wear-resistant ceramic shaft, continuous service life of 20,000 hours or more
11. The pump can work above or under water. Waterproof grade: IP68;
12. Pump head, flow, can be customized according to customer requirements;
13 Weight 220 grams
Notice
1. Pump has no self-priming capability, so the installation location should be below the horizontal level.
2. Pmps can work under water at room temperature but can not do so at high temperature
3. Pumps cannot continuously work at high temperature
4. It is suggested to install preferably install filter at the pump pipe inlet
5. Head means the vertical distance from inlet surface to the outlet.
Item included as pictured.
Brand new and in packaging.
Packaging is slightly soiled due to prolonged storage.