One Off Joblot of 14 Scotch R'Belle Girls Trousers & Leggings - Various Styles
Part No: SKU40350WC
Condition: New With Tags
Brand: Scotch R'Belle
£35.00
(Inc. VAT: £35.00 GBP)
Per item: £2.50
Items in Joblot: 14
96% offrrp
Markup2,140%
Potential Profit£749.00
One Off Joblot of 14 Scotch R'Belle Girls Trousers & Leggings - Various Styles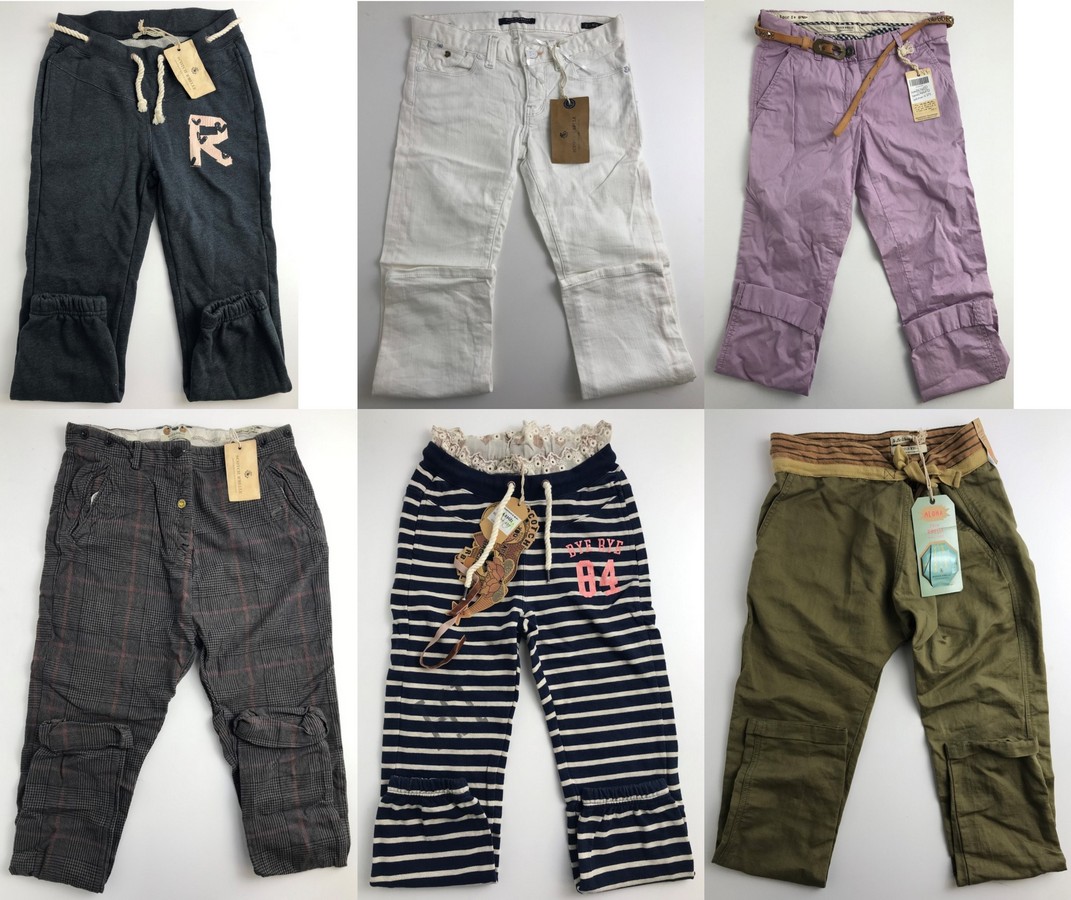 You will receive 14 Scotch R'Belle Girls Trousers & Leggings - Various Styles.
9 x Trousers - Various Styles
5 x Leggings - Various Styles
Size: 6-9 Years
RRP: £24 - £95
Girls trousers & leggings from Scotch Soda's Scotch R'Belle range.
A good mixture of styles and colours are within the lot - the majority of these are pictured below.
Styles include; check trousers, sweat pants, leggings and more.
All are brand new and the majority have tags attached.
Please note these are sample pieces. In the garments, there is a label that states 'sample of no commercial value'. These are however complete pieces.
Trousers are without size labels. We estimate they are sizes 6-9 years.