One Off Joblot of 13 Ben Sherman Mens Colourful Print T-Shirts Black & Grey
Part No: SKU32670WC
EAN: 5053966283180
Condition: New De-branded/De-labled
Brand: Ben Sherman
£62.40
(Inc. VAT: £74.88 GBP)
Per item: £4.80
Items in Joblot: 13
84% offrrp
Markup525%
Potential Profit£327.47
One Off Joblot of 13 Ben Sherman Mens Colourful Print T-Shirts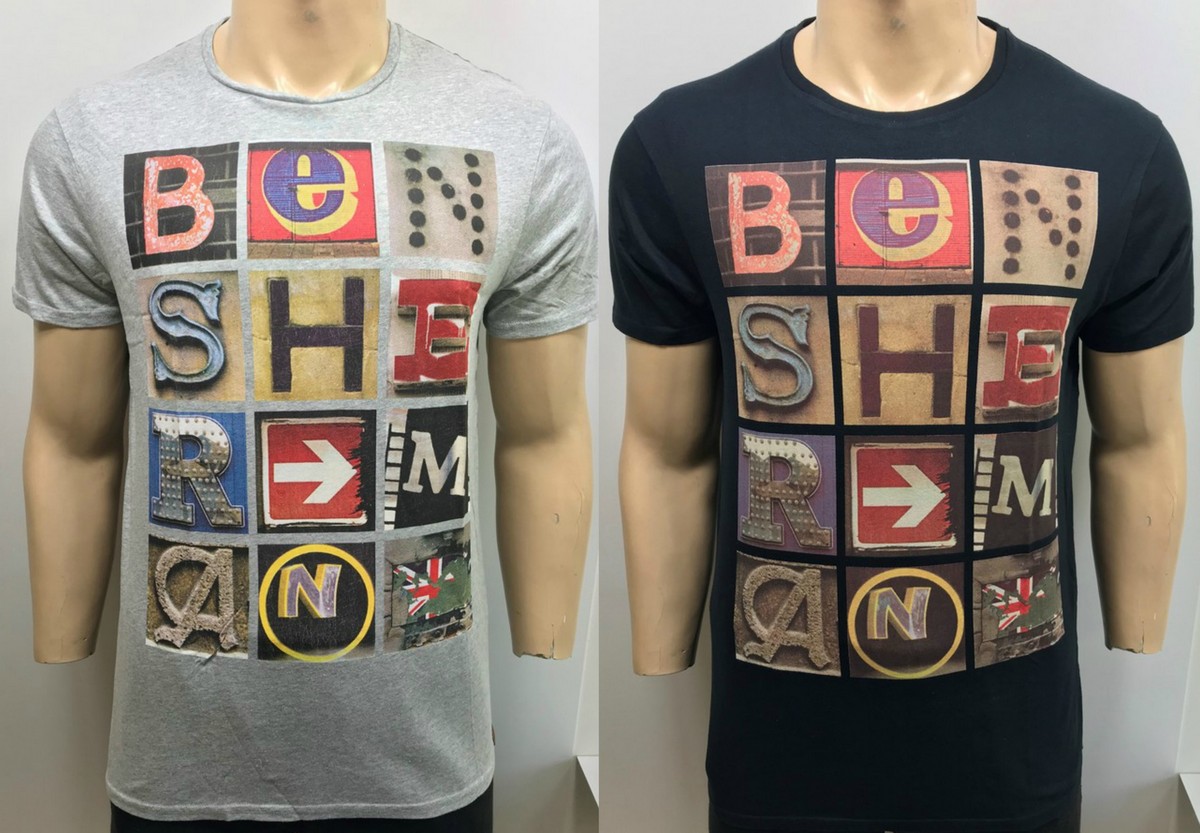 You will receive 13 Ben Sherman Mens Colourful Print T-Shirts.
Colours: Black (x9) & Grey (x4)
Sizes: XS (x2), M (x3), L (x4), XL (x1), XXL (x2), XXL (x1)
RRP: £29.99
These items have been de-labelled however still retain the Ben Sherman logo on the bottom of the shirt (as shown below).
T-shirts are a male's wardrobe staple, along with jeans. This means there will always be demand for them! Help male customers from all walks of life get that simple yet stylish Ben Sherman look, with these T-shirts featuring a quirky 'Ben Sherman' branded print. Also features branding at the hem and at the rear.
These t-shirts have been de-branded therefore feature no inside labels.
The vast majority come in clear packaging.