One Off Joblot of 11 Mens Suit Jackets in 3 Styles - Black & Navy
Part No: SKU41443WC
£44.00 £55.00
(Inc. VAT: £52.80 GBP)
Per item: £4.00
Items in Joblot: 11
97% offrrp
Markup3,275%
Potential Profit£1,441.00
One Off Joblot of 11 Mens Suit Jackets in 3 Styles - Black & Navy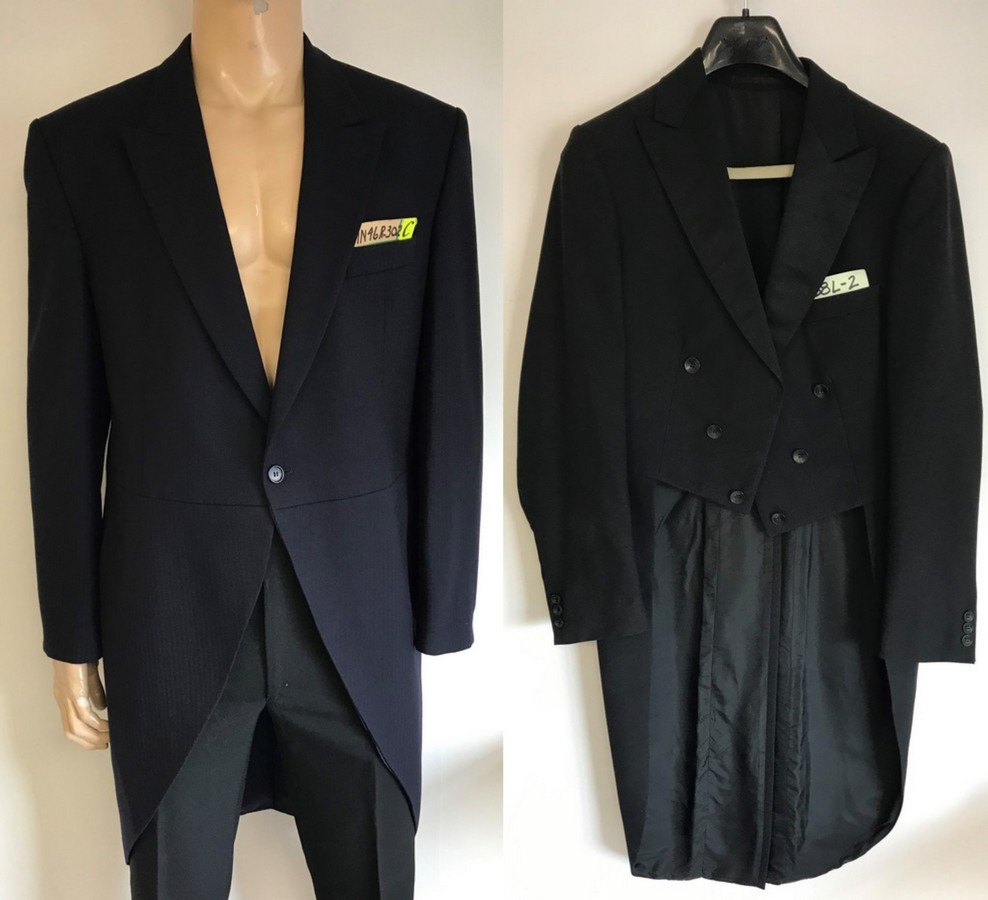 You will receive 11 Mens Suit Jackets in 3 Styles.
7 x Navy Morning Tails Jackets
3 x Black Evening Tails Jackets
1 x Odermark Navy Plus Size Jacket
RRP: £115 - £205
Mens suit jackets in 3 styles. Morning tails jackets in navy, black evening tails jackets, and a standard blazer jacket from Odermark are included.
Jackets come in various sizes ranging from S - plus size. Most are without a size label. The majority are larger mens sizes.
Please note - jackets are ex-hire, some have visible wear in them however the majority are in great condition.