One Off Joblot of 10 Packs of 2 Photography Daylight Lighting Bulbs 125W 5500K
Part No: SKU37776WC
EAN: 5053966026992
Condition: New in Box
£61.98
(Inc. VAT: £74.38 GBP)
Per item: £6.20
Items in Joblot: 10
80% offrrp
Markup400%
Potential Profit£247.92
One Off Joblot of 10 Packs of 2 Photography Daylight Lighting Bulbs 125W 5500K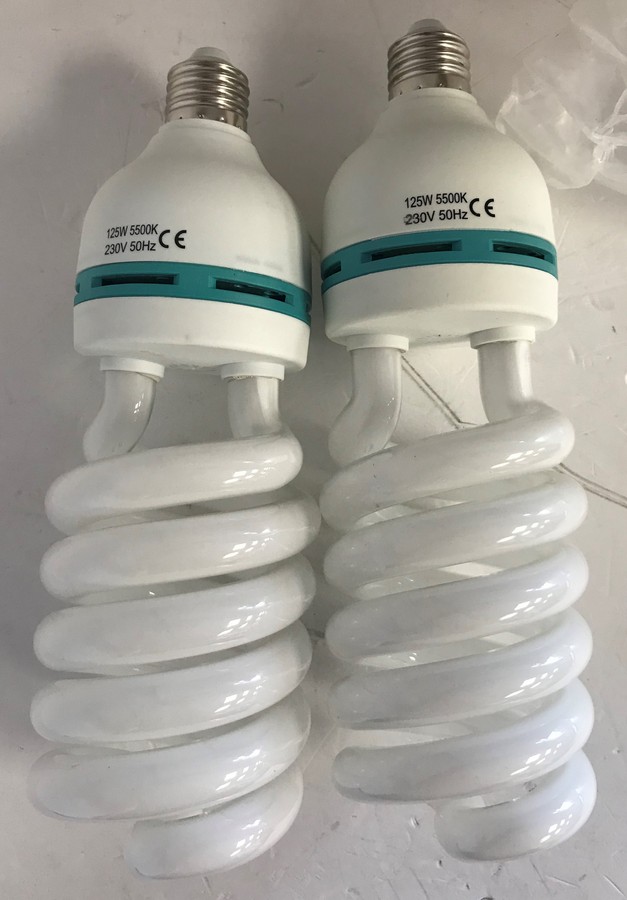 You will receive 10 Packs of 2 Photography Daylight Lighting Bulbs.
125W 5500K
230V 50Hz
RRP: £30.99 per pack of 2
Produce professional-quality images with these inexpensive and simple-to-use light bulbs designed to diffuse light evenly.
Ideal for product shots including jewellery, glassware and just about any type of product. These bulbs produce virtually no heat and are excellent for shooting food, plants, animals, scientific and medical applications.
Brand new and packaged in sets of 2 - 20 bulbs included in total.