Joblot of 48 Colony Vanilla & Cranberry Scented Refresher Oils 9ml CH0075
Part No: SKU7974WC
EAN: 55034692109463
Condition: New in Packaging
£24.48 £40.80
(Inc. VAT: £29.38)
Per item: £0.51
Items in Joblot: 48
91% offrrp
Markup1,075%
Potential Profit£263.04
Please Note: Wholesale Clearance UK Ltd do not own this stock, we are acting as the broker. Please click here for full details
Please Note: free delivery is not applicable on this product. Delivery times are estimated at 3 to 10 working days.
Joblot of 48 Colony Vanilla & Cranberry Scented Refresher Oils 9ml CH0075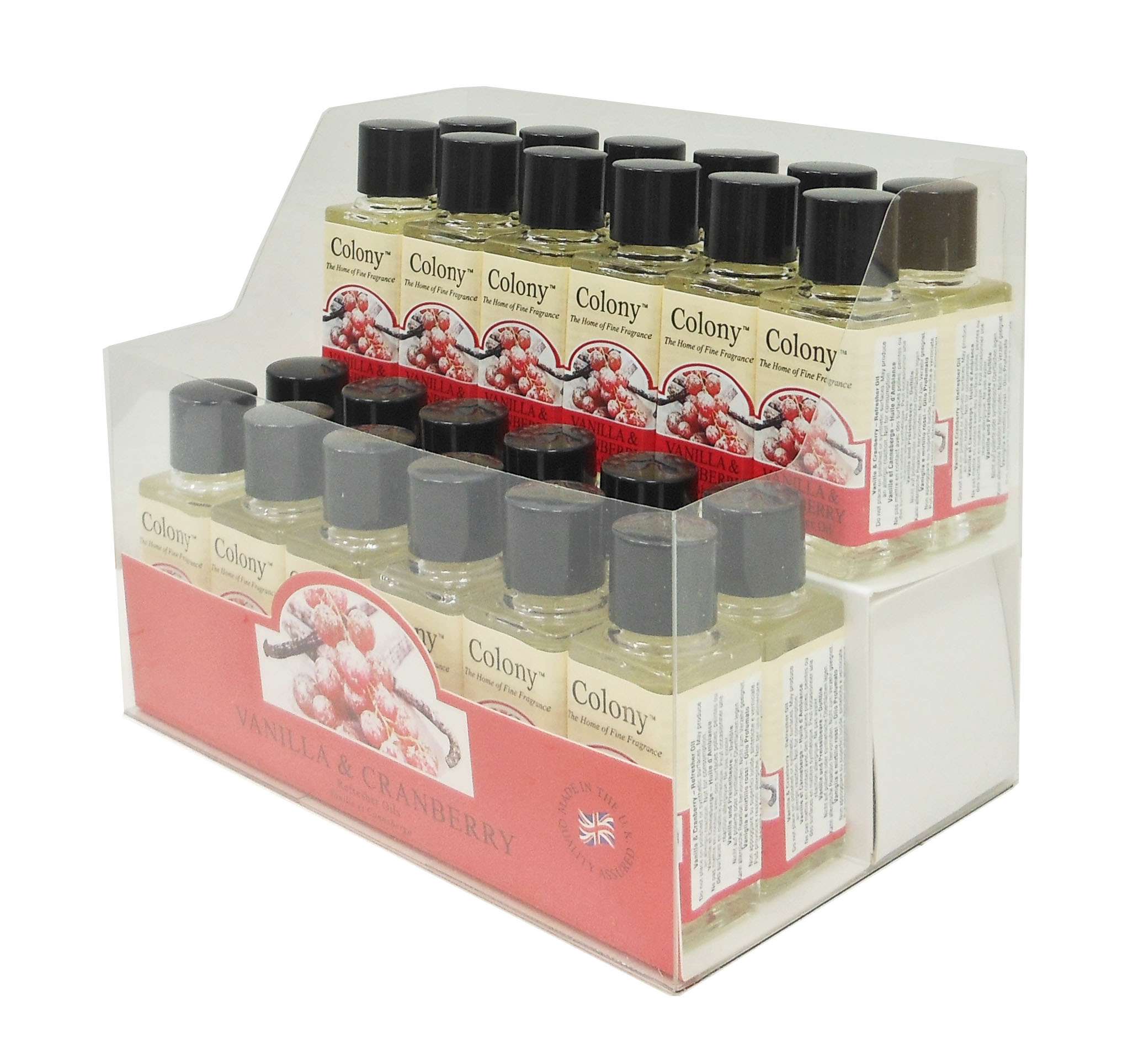 These Refresher Oils are supplied with retail display box.
You will receive 48 9ml refresher oils; 2 boxes each containing 24.

Colony Gift Corporation recently celebrated their 30th birthday by re-launching their name under the popular Wax Lyrical brand. Wax Lyrical means passion: they are dedicated to producing high quality homeware for people who like to feel spoilt in their home. The Colony Collection uses the finest ingredients to create 'just have to have' fragances.

Vanilla & Cranberry: A tantalizing creamy, sweet and edible fragrance of sweet vanilla pods; dry almonds and soft creamy candy combined with frosted cranberries and juicy red berries

RRP: £5.99 each.

Product code: CH0075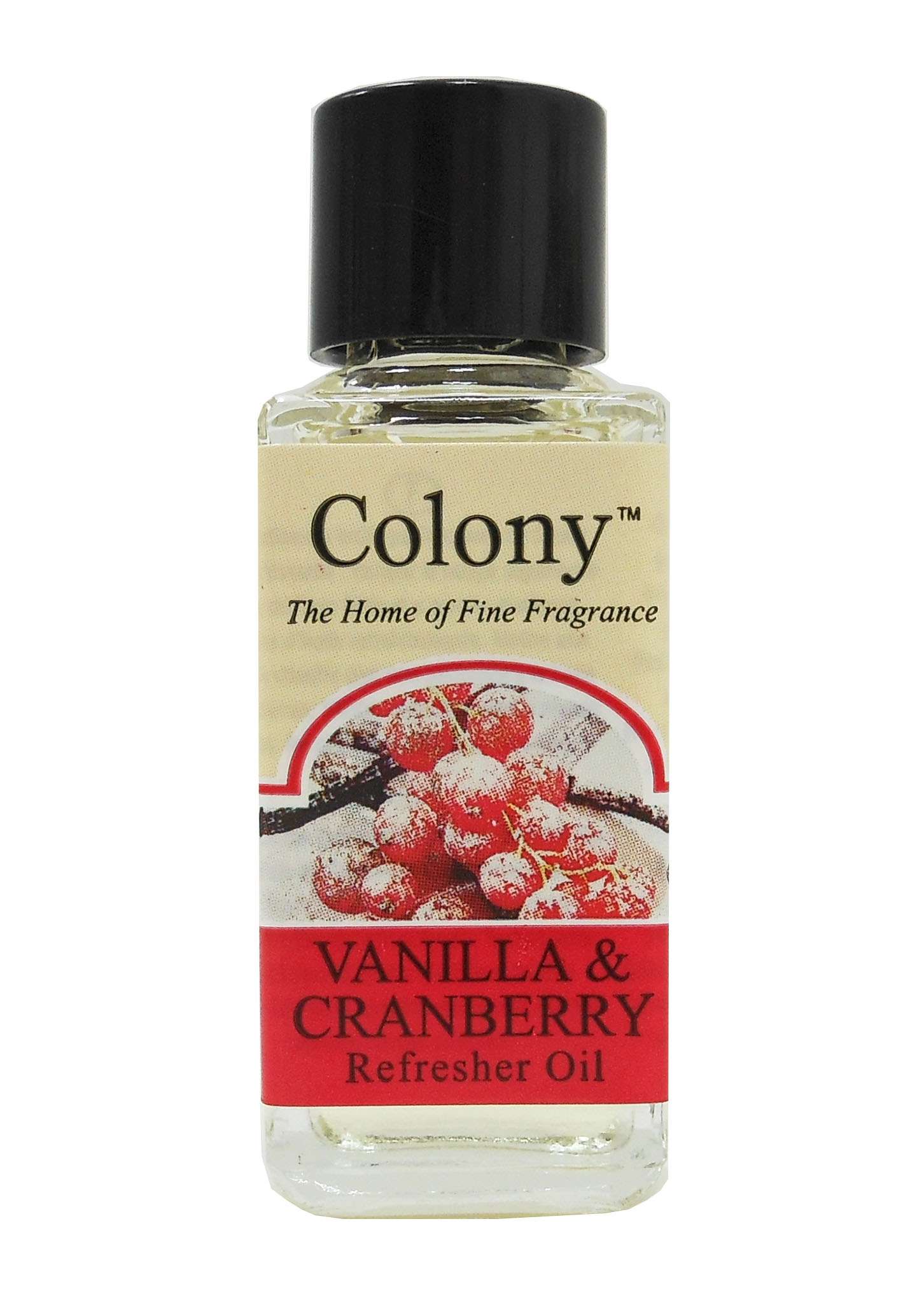 Fill your home with the sweet and comforting smell of Vanilla & Cranberry.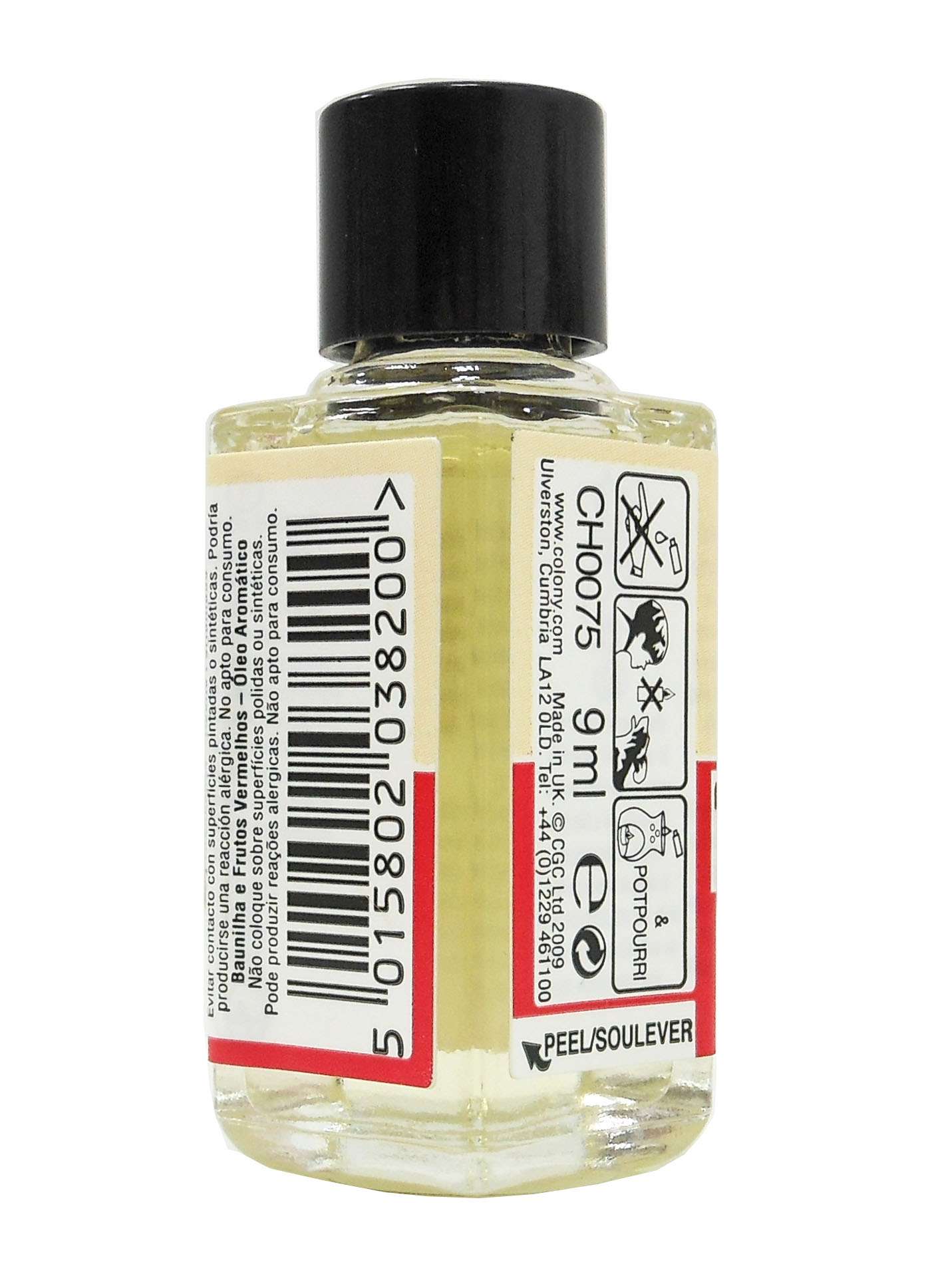 Each 9ml bottle is individually barcoded and displays safety information.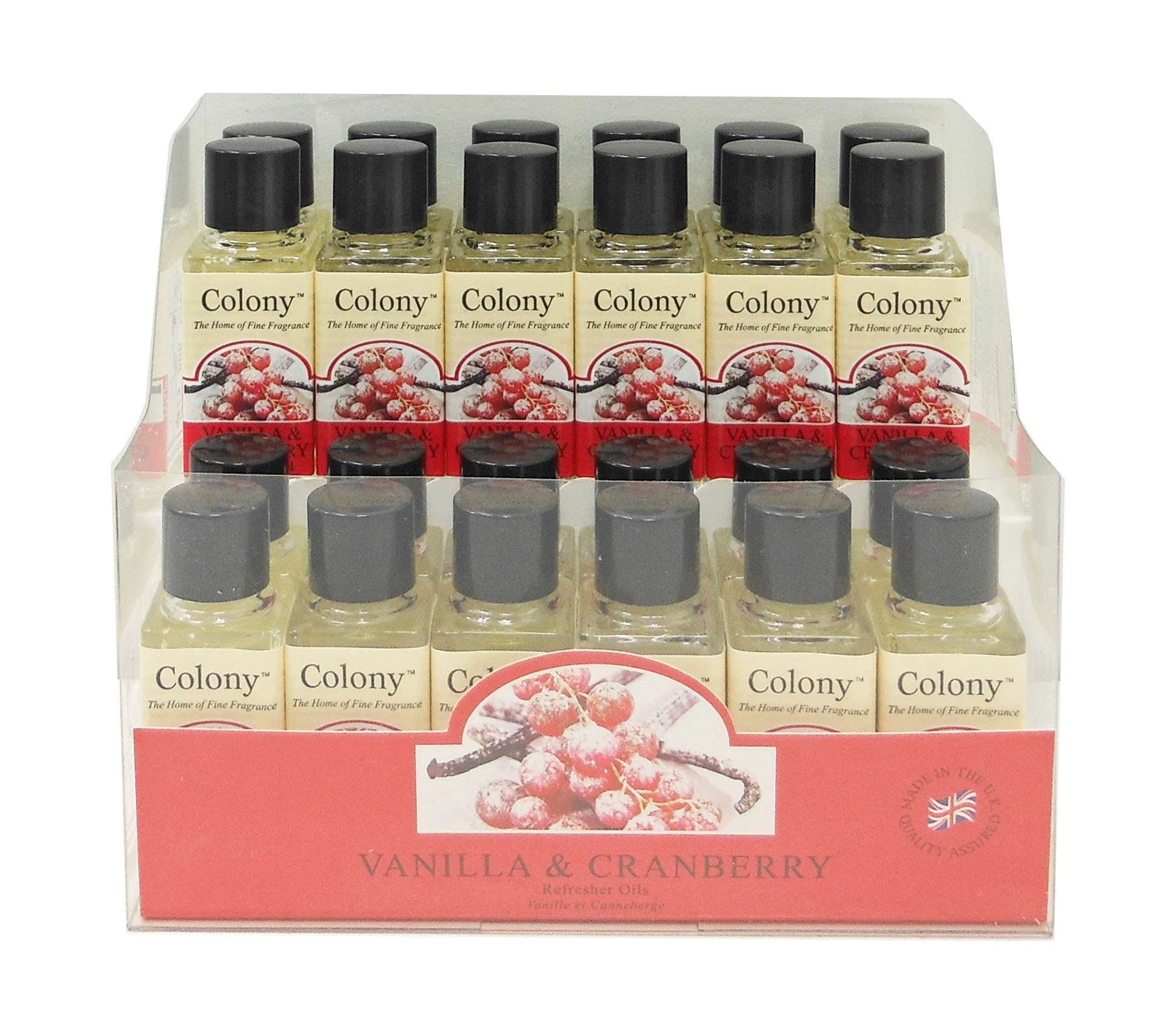 A perfect addition to any market stall, shop floor or home.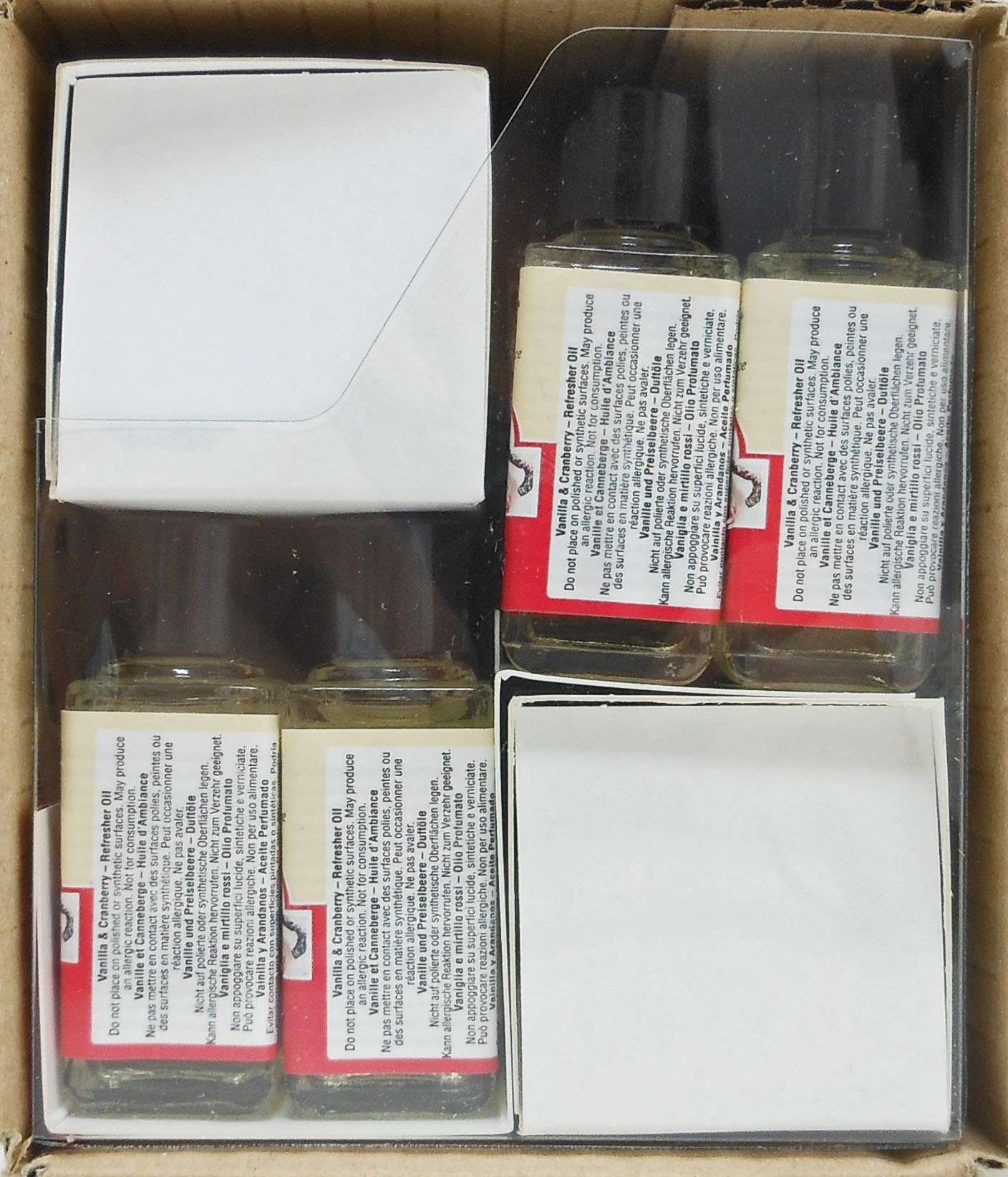 Refresher oils are well packaged in boxes of 24.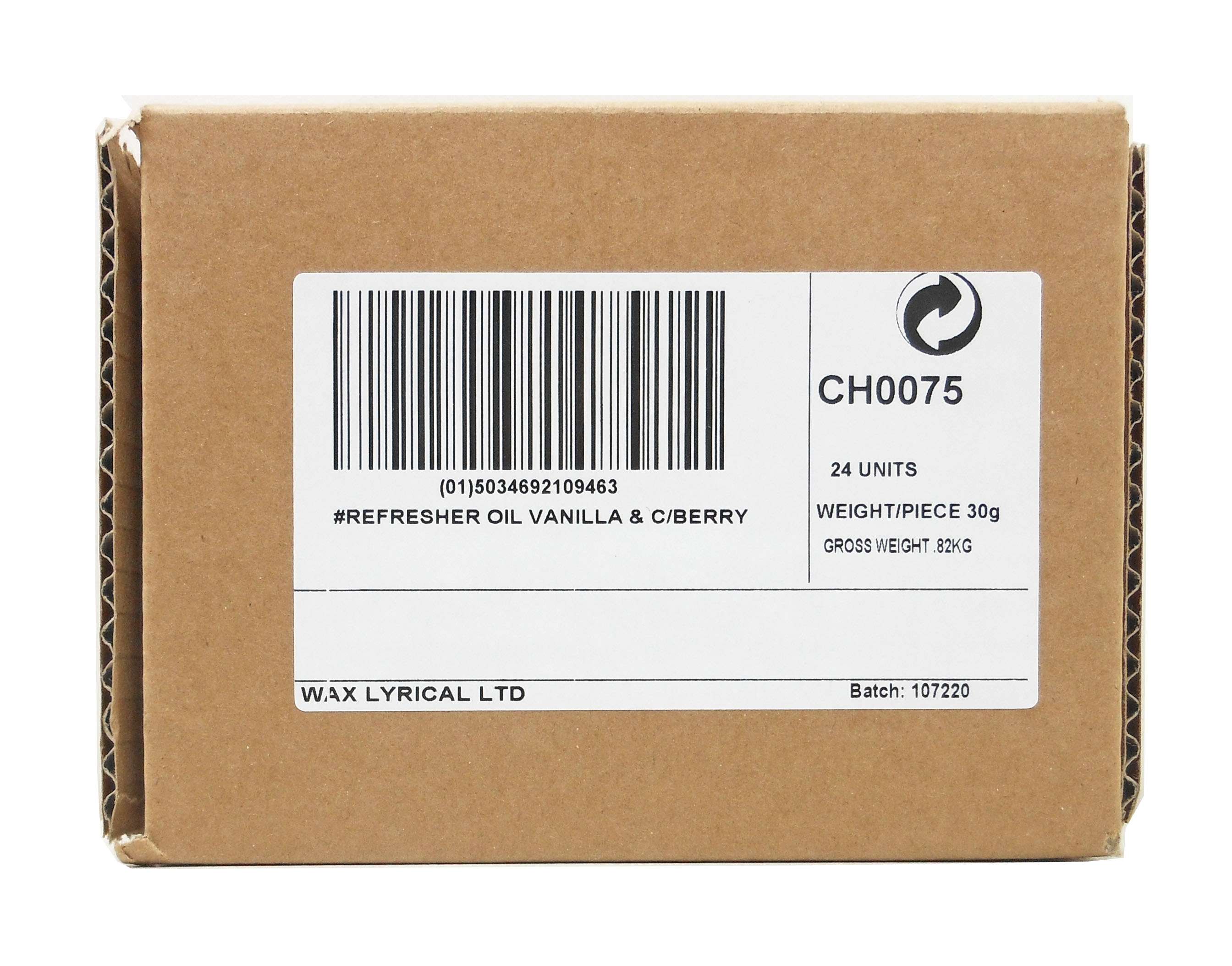 Each box is barcoded and the product information is displayed.