Joblot of 24 Zomake Automatic 3 Person Tents - 2 Designs Included Dome & Beach
Part No: SKU33152WC
EAN: 5053966288000
Condition: New in Packaging
Brand: Zomake
£480.00
(Inc. VAT: £576.00 GBP)
Per item: £20.00
Items in Joblot: 24
80% offrrp
Markup400%
Potential Profit£1,920.00
One Off Joblot of 24 Zomake 3 Person Tents - 2 Designs Included Dome & Beach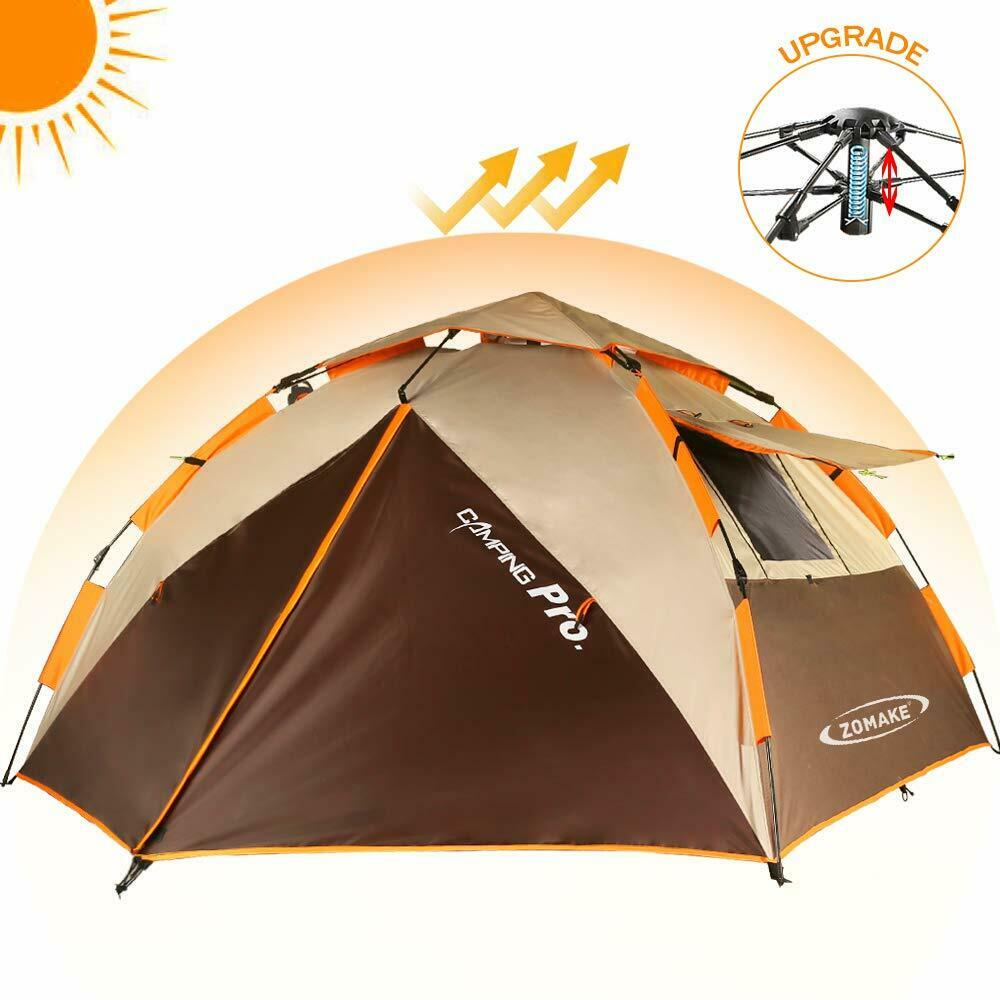 You will receive 24 Zomake 3 Person Tents.
20 x Brown Dome (TM0075A) - 140 x 220 x 60 x 220cm
4 x Green (TM0089B) - 240 x 130 x 135cm
RRP: £100
3 person automatic tents from Zomake. The majority are brown dome camping pro tents. Some green beach tents are also included.
30s Quick Up Tent - Designed with the fifth generation of hydraulic spring, putting up your tent will no longer be troublesome. The hydraulic pressure mechanism makes it set up and take down automatically, totally liberating you from heavy labors of setting up a traditional manual tent. Even a child can do it quickly in only 30 seconds.
Ventilation & Seclusion - Do you feel stuffy to stay in a closed tent? Are you bothered by the annoying small things when open the tent door? This Ventilation Camping tent ergonomically designed dome tent with mash net will not only keep you away from those annoying small things, but allows you to enjoy a very comfortable trip night
Spacious Family Tent - Although it's designed to perfectly fit 2 persons, this water resistant tent is spacious enough to easily fit in another 2 children if needed. It is the ideal tent for family camping. Its material is treated with waterproofing spray rated up to 2000mm without leaving any odd smell inside the tent.
Storage Design - Do you want a camping tent with good storage idea? This will be just perfect as you can hang the light on the top hook for illumination at night, and put your tablet, phone, or other small items in the side pocket. These designs will keep your tent's interior more organized with the door curtain offering larger space for you.
Each comes in packaging as pictured below.