Joblot of 10 Red Unisex Diamante Face Plastic Bracelet JLS Watches
Part No: SKU40356WC
Condition: New in Box
Brand: JLS
£25.00
(Inc. VAT: £30.00 GBP)
Per item: £2.50
Items in Joblot: 10
93% offrrp
Markup1,300%
Potential Profit£324.90
Joblot of 10 Red Unisex Diamante Face Plastic Bracelet JLS Watches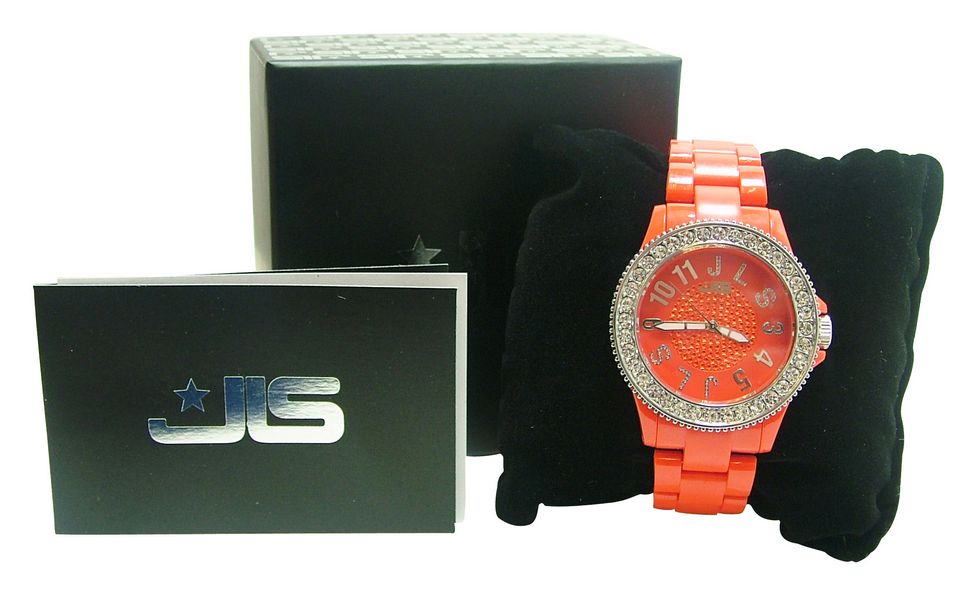 You will receive 10 Red Unisex Diamante Face Plastic Bracelet JLS Watches.
RRP: £34.99
Red plastic strap watches with a diamante encrusted dial.
All watch straps are adjustable in size!
Watch faces are approximately 4cm in diameter and have a glamorous diamante edging!
Faces have a black JLS print logo on the front with two silver and white clock handles!
All Faces have silver numbers, with some being replaced with the letters J, L & S.
All Watches are brand new and come in retail boxing as pictured!
Watches are originally from 'Global Merhcandising' so are individually barcoded!
Please note - watch batteries will need to be replaced before use.