Joblot of 10 Assorted Branded Ladies Dresses/Playsuits Various Styles/Sizes
Part No: SKU32693WC
EAN: 5053966283418
Condition: New
£64.50
(Inc. VAT: £77.40 GBP)
Per item: £6.45
Items in Joblot: 10
86% offrrp
Markup598%
Potential Profit£385.40
Joblot of 10 Assorted Branded Ladies Dresses/Playsuits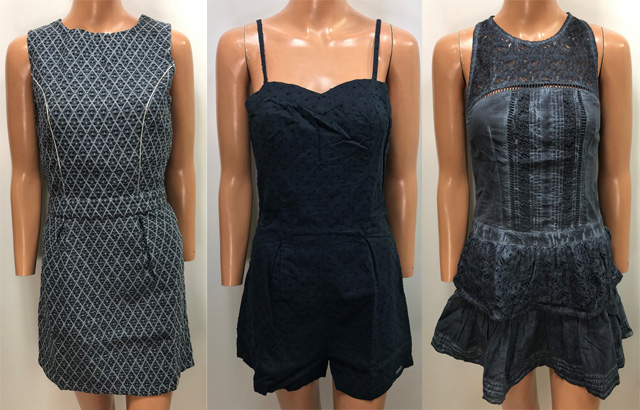 You will receive: 10 Assorted Branded Ladies Dresses & Playsuits
Sizes: XXS, XS, S, M
RRP: £44.99
The brand of these dresses and playsuits is one of the most popular fashion brands in the world at the moment. With this lot full of gorgeous dresses and playsuits suitable for all occasions, it's not hard to see why! And with such a variety of styles and sizes included in the lot, these will draw female customers like bees to honey.
Please note these items cannot be sold within the UK.
Please note as our batches are randomly selected you may receive more of some sizes/styles than others. Please view the pictured below for examples of styles that will be included.