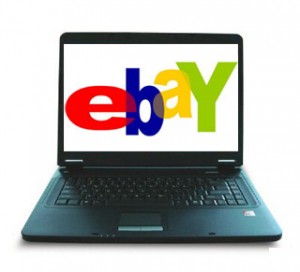 Starting an eBay Business Part 3
3. Picture Perfect – No matter what you are selling, always, always, always add a picture. Pictures make the difference when the customer is browsing even just a couple of listings within their search as it makes the listing bigger. If you are selling a unique, or highly expensive item be sure to add more than one photo, this does cost but the reassurance you give you're buyer means you will sell quicker, and at a higher price.
4. Keywords! – You have such a small amount of space in a listing header in which to describe the item you are selling, and it's highly important that you use all the space you are given. I often see brief titles with little or no detail, these items can often sell for up to 90% less than expected if in an auction. So instead of listing you're iPhone cases as iPhone cases try listing them as Apple iPhone 4 / 4s Silicone Cases available in Blue, Red, Pink, Green…
5. Accuracy – When you become a seller on eBay feedback becomes important, it becomes the basis of reputation for yourself & your business and its important that you do it justice. You will loose sales if you have a significantly lower feedback i.e. below 95%. One of the most common ways in which sellers on eBay receive negative feedback is through inaccurate descriptions or details about a product. So be sure about all the facts of the product before noting them on the listing. The more you tell the customer the less they guess and assume, they therefore know what to expect and can avoid being disappointed. But this is about more than just you're item description, this goes down to the service which you will provide with you're product, if you say that you will have three handling days be sure to ship your item before your three days are up, if you say the postage is going to cost you £1.99 be sure it costs £1.99, and if you say you are going to send it first class, send it first class.
These seem simple, they almost seem not important that they are that simple, but I can assure you that the first time you slip up a buyer will notice and will have little if any hesitation in leaving you a negative feedback report.
After Sales
Once you have sold your item its important that you communicate effectively with your buyer. Ensure that you keep proof of postage for all you're items, with the amount you are expected to be selling ensure that its well organised too. Buyers will regularly chase up items, which have had some delay in getting there. Some buyers will also try to get another one of the item or a refund out of you claiming that they have not received the item.
Ensure that you are prompt in leaving your buyer positive feedback, there are services within eBay which can arrange this to be done automatically, and can be much easier than doing it manually when you are selling in excess of fifty items a day.
Buyers are just as important once you have your money, it may not seem that way, but the feedback they leave you should be as important as the sale itself.