400 pcs Aluminium Wallet
Part No: SKU127253P
EAN: 5053966191195
£195.00
(Inc. VAT: £234.00 GBP)
Per item: £0.49
Items in Joblot: 400
84% offrrp
Markup514%
Potential Profit£1,003.00
Please Note: Wholesale Clearance UK Ltd do not own this stock, we are acting as the broker. Please click here for full details
Please Note: free delivery is not applicable on this product. Delivery times are estimated at 3 to 10 working days.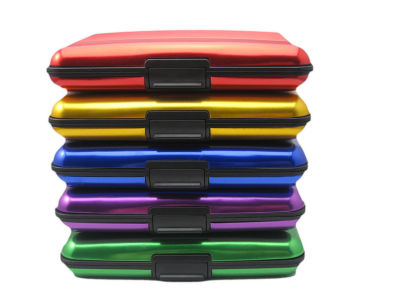 The Aluma Wallet will protect your personal items such as credit/debit cards, identification, insurance cards and other small items that need to remain flat and unbent; it retains its shape when put in a bag or pocket. The wallet is splash proof and compact, making it useful for holidays when carrying money and cards with not much space to spare!
The wallet casing is solid, making it easy to locate in big bags on the go. There are no unnecessary slots like other bulky wallets; the dimensions of this wallet are 1.5 x 10 x 7cm approx.
The Aluma Wallet is made using Aluminium, making it incredibly robust and long lasting. It contains 6 slots which can hold up to 12 cards or multiple photos/business & appointment cards, and comes in a variety of metallic colours for you to choose from:
black/green/ dark grey/silver/blue/purple/red/pink/orange/yellow/gold/white/coffee
2 wallet in a pack
 400 wallet
Each joblot will include a mixture of colours